Roberto Perez
President and Managing Partner, Hilco Redevelopment Partners
Roberto Perez joined Hilco Real Estate in 2008 and currently serves as the President and Managing Partner of Hilco Redevelopment Partners. Roberto is responsible for overseeing all real estate capital investment activities at Hilco. Under Roberto's leadership, the Hilco Real Estate Acquisitions and Redevelopment teams have deployed over $300 million of Hilco Global equity leading to over $2 billion of assets under management.
Roberto's extraordinary vision and leadership have resulted in an impressive portfolio of significant transactions for the company, a few of which include the redevelopment of a 3,100 acre site of the former Bethlehem Steel mill in Maryland, which today has been transformed into one of the largest multimodal logistics facilities in North America called Trade Point Atlantic; a historic office tower located at One North LaSalle in Chicago, IL; a former Exelon power plant facility in Boston, MA; a Cooper Tire manufacturing site in Albany, Georgia; a Sony Electronics manufacturing site in Dothan, Alabama; a GM Stamping facility in Ohio; and a significant investment into the MBRE Healthcare Group – the premier buyer of medical office buildings in the US.
Roberto has been instrumental in establishing the current synergistic partnership between Hilco's real estate and industrial businesses, pursuing the acquisition of end-of-life industrial facilities for the purposes of redevelopment to new and more functional uses. Under Roberto's leadership, Hilco is now one of the country's leading buyers of Brownfield sites for purposes of redevelopment.
Prior to Hilco, Roberto worked at U.S. Equities Realty on their tenant representation team. Prior to his work at U.S. Equities, Roberto built his own successful real estate investment firm in addition to a healthcare recruiting firm. Roberto was born in Puerto Rico and moved to the United States as a young teenager. He graduated from Lake Forest College in 2000 and currently resides in Chicago, IL.
---
John Tschantz
Vice President, Hilco Redevelopment Partners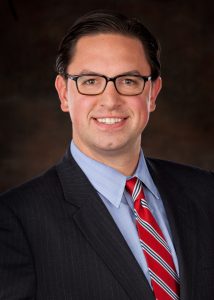 John joined Hilco Real Estate in 2012 and brings extensive transactional experience to the acquisitions team. John is responsible for sourcing, underwriting, and managing real estate investments and redevelopment projects throughout the Chicagoland area and across the country. Over the course of his tenure with Hilco, John has overseen significant environmental remediation projects – taking the sites through regulatory closure and repositioning dormant industrial sites back into economic prosperity.
John has over 10 years of real estate experience working previously for ProTen Realty Group / CORFAC International and CB Richard Ellis Capital Markets.
John earned his undergraduate degree from DePauw University in Greencastle, Indiana.

---
Jeremy Grey
Director of Development, Hilco Redevelopment Partners
Jeremy has 15 years of real estate industry experience with infrastructure projects, vertical development, and large scale, complex industrial and intermodal park development. Prior to joining Hilco Redevelopment Partners, Jeremy worked at CenterPoint Properties where he served as Vice President of Development and was responsible for several aspects of development including acquisitions, dispositions, master planning, entitlements, permitting, local government interface, leasing, and overall development oversight. Mr. Grey has managed the development of approximately 4,300 acres of intermodal and business parks in Joliet and California, including approximately 7 Million square feet of state-of-the-art industrial distribution facilities and truck terminals, totaling over $1.6 Billion of infrastructure and vertical development.